Independent Bingo Sites
Independent bingo sites are something of a rare species… a genuinely new flavour as opposed to another variation of vanilla. They tend to be sites that operate on their own proprietary platform as opposed to being cookie-cutter, networked sites.

*First deposit only. Min deposit & spend £10. Max 30 spins on Big Bass Splash at 10p per spin. Spins credited upon spend of £10. Full T&Cs Apply Here. 18+ BeGambleAware.org. Please play responsibly. #ad
*1st deposit only. Free Bingo Tickets valid up to £0.25 in Amigo room. Free Spins on Starburst worth 10p each. Free bingo games in Launch Pad room for players making a bingo cash wager. Excludes players in N.I. OJO's Rewards and Game Play policy applies. Full T&Cs Apply Here. 18+ BeGambleAware.org. Please play responsibly. #ad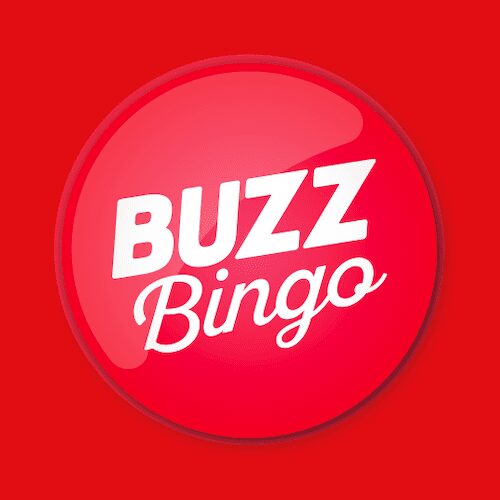 *New Players Only. Deposit & stake £10 Bingo get £30 bonus (x4 WR) + £10 Club voucher, &/or stake £10 slots get 200 x 10p Fire Blaze™ Blue Wizard Megaways™ spins (x20 WR).Use or add to balance to get both.Full T&Cs Apply Here. 18+ BeGambleAware.org. Please play responsibly. #ad
Information about Independent Bingo Sites
Gambling sites are not known for being unique. Nor are they particularly innovative. If online casinos were superhero films, we'd be on the 500th sequel by now—Iron Man: The Upcycled Suit. But just like superhero films, they exist because they are massively popular, rarely fail to break the Box Office, and usually eclipse their budgets.
Let's be honest, as far-fetched as that Iron Man flick is, if I told you it featured a talking toaster and a cameo from Wall-E, you'd be booking tickets for the whole family.
But for every successive superhero blockbuster, there is a film that doesn't just copy and paste cliches, one that tries to be different and meaningful. It might not always work, but at least it's trying.
That brings us to independent gambling sites. These sites aren't just cookie-cutter projects based on a dozen other sister sites. They are often built on proprietary platforms using unique bonuses, a few exclusive games, and a layout that doesn't give you a sense of déjà vu.
What are Independent Sites?
It has been said that independent sites are ones that don't have a deluge of sister sites, as is the case with most online casinos. That's true, to an extent, but most gambling operators have some connection with other sites and projects.
It's better to think of these sites as ones that use their own software and unique designs, as opposed to just opting for another turnkey project. Such is the case with sites like Tombola, PlayOJO, and even 888Casino. The latter might have a lot of smaller connected sites (including 888Poker and even 777Casino), but as far as the main site is concerned, there's nothing out there like it.
Why Do Casinos Have So Many Sister Sites?
I don't want to keep beating the same drum, but online casinos have so many sister sites for the same reason that Batman and Spiderman have so many remakes, reboots, and sequels.
Operators find a winning formula and stick to it. They might not break new ground, but they will attract more players, make more money, and increase their assets. In the end, that's really all that matters.
Online gamblers never stick to a single site. When you browse through our latest casino offers, you're not looking for the site that stands out above all others. It's not like buying a new laptop or phone. You don't spend days and even weeks searching, second-guessing yourself, and then finally deciding.
Most of you will simply look for a site you haven't joined before and a bonus that looks good. Once you've deposited, collected, played, and withdrawn/lost, you'll probably move on.
Operators know this, and so they rarely keep all of their eggs in one basket.
What are the Pros of Independent Bingo Sites and Casinos?
The main benefit of these sites is that they feel very unique. If you're tired of the same-old same-old, these sites should give you the refreshing experience you seek.
They also devote a lot of time and money to standing out, and there are many ways they do this. Firstly, exclusive games are fairly common on independent sites. They still work with third-party developers to provide the bulk of their Live Casino games and slots, but you'll find a few exclusive titles mixed in.
Deposit bonuses, events, and giveaways are usually a step above, as well. They go to great lengths to attract players and as they only have one site, they are more focused on keeping them there. As a result, independent casinos often have the best loyalty programs.
There's also no risk of joining a casino brand you didn't know you were already a part of.
So many bingo sites and casinos are interconnected these days that you may find your account has been banned/limited because you opted for a self-exclusion/deposit limit on a sister site. You could also unknowingly join a site owned by an operator you despise or distrust due to a previous bad experience.
There are no such risks with independent sites.
What are the Cons of Independent Gambling Sites?
If you're playing at an independent bingo site, the rooms might not be as packed as you expect. These sites can't simply connect to a vast network of players that exist across multiple bingo sites, and so they are more limited.
Of course, that only applies if the site is new and/or small. Once it has a bit of momentum behind it, you'll likely find that its bingo rooms are just as big—if not bigger—than those offered by major networks.
Is it Legal to Gamble at Independent Casinos and Bingo Sites?
Yes, as long as the bingo or slot site in question is regulated and licensed by the UKGC (for UK players), it is completely legal to gamble there. These sites operate under the same strict regulations as major gambling networks.
Are Independent Sites Safe?
Assuming they're correctly licensed for UK players, they are 100% safe and secure. Not only do they use SSL certificates and abide by rules set by licensors, but they also use secure payment networks to process all payments.
What Should I Do If I Have an Issue with an Independent Slots or Bingo Site?
In the first instance, express your concerns to the customer support team. If that doesn't get you anywhere, escalate to a complaint. If there is no such option, you can try looking for the casino on user review sites. If they regularly respond to negative reviews, as the best sites do, then leave one.
The teams that deal with these reviews are often different from the ones that respond to initial complaints and queries, and they are usually more attentive.
If all else fails, you can go through a third party like eCOGRA or IBAS, as well as the regulator. If you have a genuine complaint and aren't just angry about a misunderstood bonus term, don't give up.
Independent sites tend to be more unique and innovative than the vast networks operating in this industry. If you've been around the block a few times, this can be a welcome relief. So, check out the independent sites on this list and see what they have to offer you.
Independent Bingo Sites FAQ