Virtue Fusion (Playtech) Bingo Sites
Virtue Fusion provides bingo games to some of the biggest bingo sites known to UK players. All VF sites are networked together and are owned by Playtech.
They offer exciting welcome offers, stunning bingo rooms and some truly exciting prize funds! Check out our list of Virtue Fusion bingo sites below and skip down a bit for much more information about Virtue Fusion.

*New customers only. Opt in required. 1x per customer.Granny vs Zombies™. Min £10 stake. Max 100 Free Spins at 10p per spin. Free Spins expire 24 hours from issue. Max redeemable £30. Eligibility rules, game, location, currency, payment-method restrictions and Full T&Cs Apply Here. 18+ BeGambleAware.org. Please play responsibly. #ad
*18+. New customers only. Deposit £10 for 40 Free spins on selected games (Accept & wager winnings 30x within 48hrs) & spend £10 on bingo tickets for £40 bingo bonus on selected bingo rooms (Accept & wager bonus 3x within 7 days). Only completed games are credited. Debit cards only. Offer Ends 30/11/2023. Full T&Cs apply. 18+ BeGambleAware.org. Please play responsibly. #ad
*New online customers only. Min 1st deposit & spend £10 on Bingo tickets to get £50 Bingo bonus (4x wagering, valid 7 days, selected games)+ 40 Free Spins (£0.10 value each, valid 7 days, selected games). Players restrictions and full T&Cs apply. 18+ BeGambleAware.org. Please play responsibly. #ad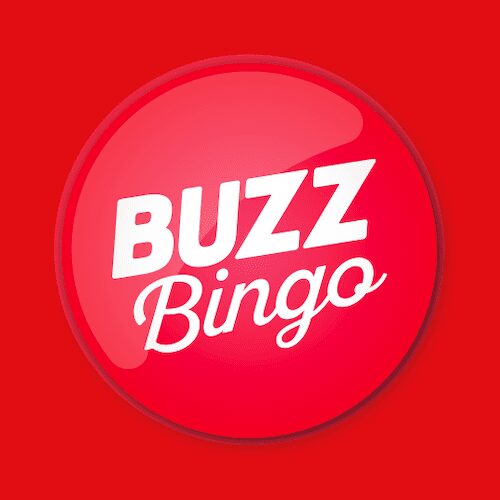 *New Players Only. Deposit & stake £10 Bingo get £30 bonus (x4 WR) + £10 Club voucher, &/or stake £10 slots get 200 x 10p Fire Blaze™ Blue Wizard Megaways™ spins (x20 WR).Use or add to balance to get both.Full T&Cs Apply Here. 18+ BeGambleAware.org. Please play responsibly. #ad
*New customers only. Deposit £10 for 50 free spins on selected games (Accept & wager winnings 30x within 48hrs) & spend £10 on bingo tickets for £50 bingo bonus (Accept & wager bonus 4x within 7 days). Debit cards only. **Daily Free Bingo: The Cabaret games are part of the ongoing bingo Schedule. To take part players can be in the Cabaret Room during the session. Prizes and winners advertised are minimum guarantees per session. Full T&Cs Apply Here. Offer Ends 30/11/2023. 18+ BeGambleAware.org. Please play responsibly. #ad
Information about Virtue Fusion (Playtech) Bingo Sites
Virtue Fusion bingo sites host some of the most popular online bingo rooms around today, all running on a network owned and operated by Playtech.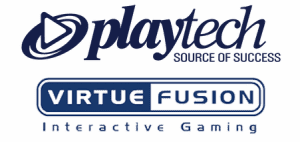 Tens of thousands of players choose Virtue Fusion bingo rooms each day, and this allows many of their games to offer incredibly high prize pools; far higher than found at many other sites.
History of Virtue Fusion
Virtue Fusion is one of the biggest names in the online bingo world, and, since 2005, they've held a significant portion of the market, offering players a wide variety of bingo websites and games. The company shot to success in 2009 when, in partnership with Endemol Shine, they received a license to launch Deal or No Deal Bingo – and just a year later, they were acquired by one of the biggest names in the online gambling industry  (1). More on that in just a moment. First, let's look at why Virtue Fusion has become so popular with you guys, the players.
First off – from the get-go, Virtue Fusion's bingo games have attracted large numbers of players. This has a very direct impact on the total prize pool for many of the bingo games they run, and it helps to attract even more players. (This is, consequently, a reason why some of the smaller, independent bingo sites struggle to really get their feet off the ground.)
What's more, unlike we see from other bingo platforms like Jumpman Gaming, Virtue Fusion's bingo platform is very customisable. This means that operators can do everything from create exclusive bingo rooms, offer various in-game features, like Roll On and Last chance Saloon, and operators also have the choice over whether they host a free bingo room or not (2).
Operators can also choose which times their bingo rooms are open. This means that players have a higher degree of choice over which games they participate in; and they know in advance which rooms will be open, and when.
Virtue Fusion also became well-known for their "pre-buy" facility, a mechanic that allows players to purchase tickets for bingo games up to a week in advance. This proved to be a very strong move from the company; it went down well with players, allowing those with a busy schedule to pre-buy tickets for their favourite bingo games, negating the risk of them forgetting or not having time to participate in person. This also allowed a certain degree of 'hype' to build around big games; with prize pools growing 7 days in advance, players could quickly see which games were going to offer significant potential payouts.
Of course, Virtue Fusion's product itself is fantastic too, and while their old Flash-based network left room for improvement, their new, HTML5-based system is extremely versatile, easy-to-use and responsive – so it can be enjoyed by those on mobile devices.
What is Playtech, and how do Virtue Fusion and Playtech fit together?
Back in 2010, gaming software specialist, Playtech acquired Virtue Fusion; a deal that included an initial consideration of £29 million in cash, and up to £36 million more, depending on the EBIT performance of Virtue Fusion (3).
Playtech's decision to purchase Virtue Fusion was a clear attempt by the company to penetrate the online bingo market – and it's a move that's fared well for them as they've managed to continue to grow the brand and push out a number of their own bingo sites.
Playtech have long been a leading figurehead in the online gambling market, and the company claims to be the world's largest supplier of online gaming and sports betting software. Established in 1999, they're also one of the longest-running online gambling companies around, and they provide everything from slot machines and casino table games to sports betting platforms, live dealer casinos and payment solutions for operators.
Playtech's Strengths
One of Playtech's biggest strengths is their name. They're a highly-respected name in the online gambling world, and have contracts and partnerships with some of the biggest names in the business. For example, Playtech supplies most of the UK's bookmakers' online casino platforms.
Playtech also has clear advantages when it comes to business. Through the purchase and acquisition of various other companies (including YoYo Games, Videobet, Geco Gaming and Ash Gaming) they've managed to dominate a significant portion of the iGaming industry, and this looks set to continue for the near future (4).
They're also one of the few online gambling companies to be traded publicly on London's Stock Exchange, furthering the company's credibility and increasing their appeal to operators.
What's more, the software, games and content produced by Playtech is built to state-of-the-art standards, so whether you're playing one of their slots or bingo games you'll be faced with the best, most versatile gaming software in the world.
With 'fingers in so many pies', Playtech is a dominating figurehead in the online gambling world, and they can easily attract operators to work with them.
Playtech's Weaknesses
Arguably Playtech's biggest weakness is their lack of presence to players. Take another popular online gambling developer, for example – NetEnt. NetEnt is known by most slot players online. They continually release great games, there are a number of dedicated NetEnt casinos, and their games are well sought-after.
Playtech, on the other hand, appears to have taken a more 'behind the scenes' approach when it comes to doing business. While the software and technology they produce is cutting-edge, they've yet to really make an impression on players.
For example, with both their bingo and slot products, Playtech tends to use one of their subsidiary companies to actually produce/run the software, and this means players are often left slightly confused when they see Playtech's branding/logos appear.
They've also fallen short when it comes to developing games for the land-based industry. While it's a much harder nut to crack, most companies the size of Playtech (SG Digital, WMS and Blueprint Gaming, for example) have a fairly steady presence in the land-based markets. While Playtech have attempted to do so, they haven't succeeded in the same way other software providers have, and this is similar to what we've seen from another major software provider, Microgaming.
Playtech has also come under close scrutiny when it comes to their social responsibilities. They were named in a report published by the UK's Gambling Commission, which found "systemic failings" in which the firm managed its social responsibilities. Playtech has also come under criticism for what some call tax avoidance – although the company insists they operate fully within the law and pay any taxes owed (5).
Virtue Fusion Promotions
While the promotions and welcome bonus offers available at Virtue Fusion sites are always subject to change, they do tend to offer a couple of 'common' welcome bonus offers which can be found at a number of the sites they run.
One of the most popular of these is their "£50 Bonus" offers. This requires you to make a deposit of £10. In return, you're given a £30 bonus to use on various bingo games, and a £20 bonus to use on slots.
Some Virtue Fusion bingo sites also offer a "£5 free" bonus, where you can get a fiver in free bingo credit simply for signing up with the site in question. However, we should point out that there are significant wagering requirements attached to all no-deposit bonuses and maximum cash out limits apply.
Another typical bonus found at Virtue Fusion bingo sites is their "£40 Bonus". This is fairly basic, and if you deposit £10 you'll get an additional £40 to use on various bingo games.
Be aware that all welcome bonus offers and bonuses at Virtue Fusion bingo sites come with terms and conditions, and we advise you read through these to ensure you don't fall foul of any of the rules. If you're ever in doubt about the terms and conditions of a bonus, reach out to the bingo site's customer support team who'll be more than happy to answer your questions.
Exclusive bingo games
Thanks to Playtech, Virtue Fusion have been able to form partnerships – and form licensing deals – with some of the biggest TV shows on the planet, and this has enabled them to produce a range of exclusive bingo games that you won't find at other sites.
Deal or No Deal Bingo is one of the best examples of these sites, and some would argue it's one of the most popular (and successful) online bingo games ever created. Deal or No Deal Bingo can be played in both 75 and 90-ball variants, and the game has a unique bonus round that makes playing far-more interactive than regular bingo. Like the TV show, the winner of the game gets to play Deal or No Deal for themselves, accepting or rejecting cash prizes. Other players can also 'watch in' and vote on what they think the player should do!
Rainbow Riches Bingo is another hugely-successful game from Virtue Fusion, and it's themed around the iconic video slot, Rainbow Riches from UK-based Barcrest. This fast-moving 40-ball game is played out on cards, and 8 numbers are arranged as two 4 leaf clovers. Prizes are awarded for forming a full clover or full house, and the main attraction of Rainbow Riches Bingo is that there are three community jackpots, alongside a bonus collection feature. The jackpots are pooled, site-wide, so they increase daily until they're won.
Another popular exclusive bingo game from Virtue Fusion is Fluffy Favourites Bingo – a game themed around the slot, of the same name, from Australian game developer Eyecon. The bingo game uses the slot's theme, imagery and charm, and this 90-ball variant offers a unique feature round which is virtually identical to that found within the original slot.
Virtue Fusion and Playtech are always working hard to develop new concepts, and it's likely we'll see them continue to form partnerships with TV studies and other game developers in the future.
The Future of Playtech
It's become clear, in recent years, that Playtech are attempting to slowly phase out Virtue Fusion completely, rebranding all facets of the software with Playtech's logo and branding. However, in practical terms, this appears to have had little effect, with many of the smaller sites remaining on Virtue Fusion's licensing, offering the same types of promotion players have become familiar with.
Initially, Playtech had planned to expand their bingo product to a number of standalone sites which would have beared Virtue Fusion's branding. However, this move proved unsuccessful, and all but a few have now shut down.
It's incredibly costly to set up, launch and run an online bingo site – despite what players may assume – and, due to new regulations brought in by the UK's Gambling Commission, online gambling operators are working with smaller profit margins than ever before (6).
Because of this, new bingo sites typically need large marketing budgets, extravagant welcome bonus offers and significant levels of exposure – and one of the only ways of doing this is getting a major organisation – like a TV show, a national newspaper, or a casino giant – to get behind the site and brand it as their own.
Thankfully, for Playtech, they have a significant level of experience in doing just this – so, moving forward, we'd expect any new site launched to have the backing of a well-known, popular brand. However, with most of the major online gambling players already running their bingo software on Virtue Fusion's platform, Playtech may have a small problem on their hands.
They may look to improve upon their current product (keeping up with hard-hitting newcomers in the industry like Pragmatic Play), or they may consolidate their efforts down and choose to focus on a fewer number of sites. It's hard to predict which way the online gambling mogul will take Virtue Fusion, but it's unlikely the platform will be going anywhere any time soon – even if it is re-branded with Playtech's branding and logo.
References/Citations
1. https://www.playtech.com/news/playtech-extends-partnership-endemol-shine-gaming-live-bingo-and-live-casino-game-shows
2. https://www.playtech.com/products/bingo
3. https://www.proactiveinvestors.co.uk/companies/news/10712/playtech-snaps-up-online-bingo-developer-virtue-fusion-for-29-million-13292.html
4. https://www.playtech.com/products/bingo/acquisitions
5. https://www.gamblingcommission.gov.uk/news/article/gambling-commission-investigation-into-systemic-failures-in-player
6. https://www.gamblingcommission.gov.uk/news-action-and-statistics/News/new-age-and-identity-verification-rules-changes-to-the-lccp-from-tuesday-7-may
Virtue Fusion (Playtech) Bingo Sites FAQ